Photo courtesy Lululemon
Photo courtesy Lululemon
It seems Lululemon is coming out with a new swim line this season - From the pictures, it looks like it is a "barely there" swim line, very different from their old lines - mostly geared to the perfectly fit body type - just the impression I get.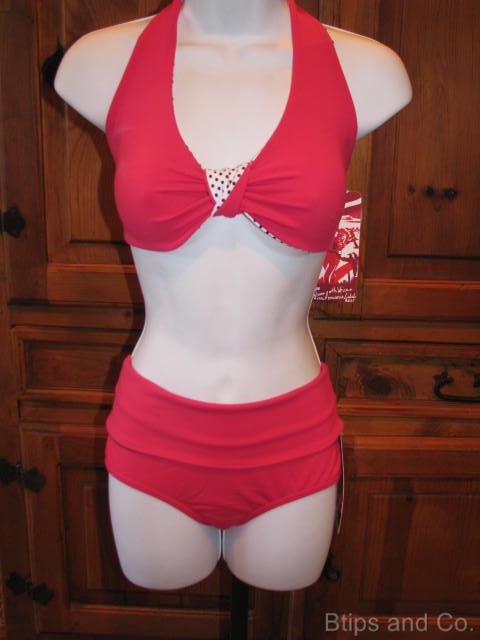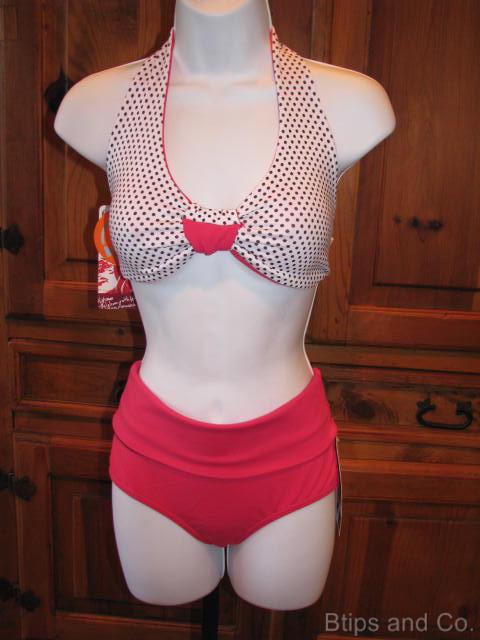 Lululemon has attempted a few swim lines in the past - back in 2009 they released the Lululemon Kissy Bikini which had a halter style bikini top and was reversible for 2 different looks. It came in a couple of colors but the ones that come to mind were the fruity/polkdot (pictured) and the spring and black combination. The bottoms on the Kissy Bikini were very "granny panty" like and really not very flattering. The fabric was very thick and heavy. The bra provided a moderate support.
Purchasing a new swimsuit to me is like being put in a torture chamber! I think most women can relate and can agree that it is a horrifying experience. I love everything about summer but bathing suit shopping can easily be avoid! So, if the new line is like I presume - for the very fit, six pack, no cellulite, perfectly tone body woman - guess I will be giving this one a pass.
Let me know what you think....
For other current Lululemon gear, visit my store
For information on the Lululemon recall go here!